Grantmaking
To benefit Wyoming's wildlife and habitats, and carry out the administrative work on other charitable funds.

Focus Areas
To support work on species in decline, habitat enhancement, conservation education and access to land for hunters & non-hunters alike.

Gift Planning
To support you in making a gift which will benefit Wyoming's wildlife for the long-term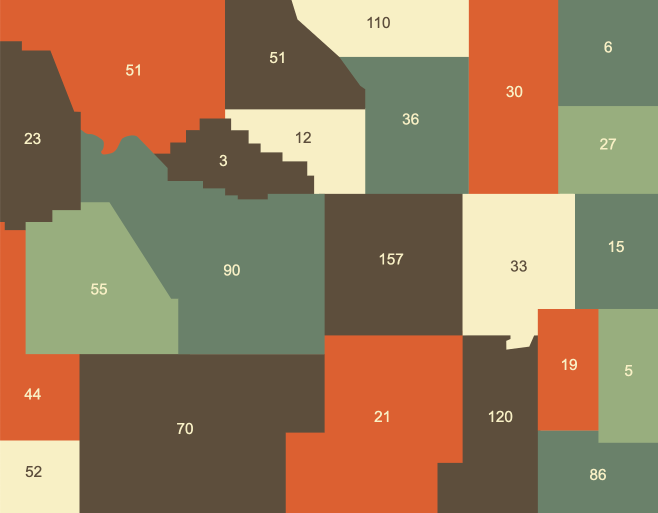 WORKING HARD FOR WYOMING'S WILDLIFE
WWF administers funds and makes grants that benefit Wyoming's incredible habitats and wildlife.
Pick a county on the map to explore more.
OLD WEST INVITATIONAL TURKEY SHOOT
Hosted by the Wyoming Wildlife Foundation and the Greater Hulette Community Center, this event has a two-pronged goal:
Raise funds for two great nonprofits and promote wildlife conservation in Wyoming.

WWF uses proceeds raised to support wildlife habitat projects across the state.
GIVING THEM THE ROOM THEY DESERVE
Years Working for Wyoming's Wildlife

Mission: Creating an enduring natural legacy for future generations through stewardship of Wyoming's wildlife.
Wyoming Wildlife Foundation
1472 N. 5th Street, Suite 201
Laramie, WY 82072
Email: wcf@wycf.org
Phone: 307-721-8300